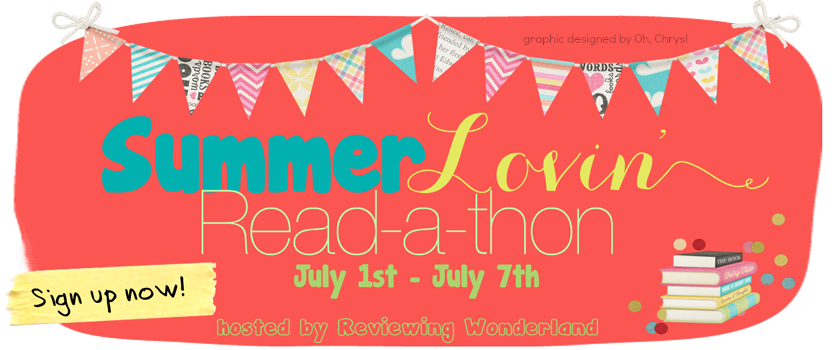 Spend the week reading at your own pace, when and how you want too. There will be daily challenges for awesome
prizes
and opportunities to get points toward the Grand Prize Packs.
As if that weren't enough – the week will end with a 24-hr marathon readathon! Twitter parties, mini-challenges, games, prizes given EVERY HOUR, and more chances to get points toward the Grand Prize Packs.
Sign-ups
will be open through July 6th. I'm in, are you?!
So I'm completely and utterly new to this. I literally just spotted this on the blog over
here
. I'm going to attempt to read some books in this week. It's going to be hardcore, but I'm trying to be up for new things, so here goes.
The books I shall be reading are:
Beautiful Creatures

By Kami Garcia and Margaret Stohl
I am aiming to FINISH this book by the end of the week.
The Fault in Our Stars
By John Green.
I am aiming to read at least 20% of this book given I am a slow slow reader. And I still have quite a bit of Beautiful Creatures to read.
AngelFall
By Susan EE
WORDS CANNOT DESCRIBE MY EXCITEMENT FOR THIS BOOK. I am aiming to read 30% of this book.
Those goals are HUGE for me, but I'm hoping I can at least have some success just by completing one of them.
I'll give you all an update as I go :)