"You're the One That I Want" Participation Post:

List your must-have summer reading (the ones you read over and over again) or give us some of your favorite recommended summer reads.
Well my favourite summer reading from like last year, was Maximum Ride Series, mainly because of its length and quick pace. 8 books was quite a way to make time drift away - and fast!
Of course the picture above is missing Nevermore.
The ones I have read over and over again are the Twilight Series, now people may HATE me for that, but this was a LONG time ago, and I did really enjoy the BOOKS, they were hilarious and they made me smile and I think I actually made myself ill reading them once, so I got to stay home and read them some more. Which of course was an added bonus with NO flaws or faults what-so-ever.
These are my summer reads from last year. I think this years summer reads are going to be the 'I heart' series that I've been hearing so much about, and maybe the Clockwork ones that I currently forgot the name of (and Ben will kill me for forgetting them).
My current progress with Summer Lovin' is going better than expected. I had a 9 hour shift today but I managed to squeeze in about 20 minutes or so of reading before work, and a little - maybe ten minutes - during my lunch. I am about to finish another blog post, then I'm going to get down to some more reading.
Hope you're all doing well too?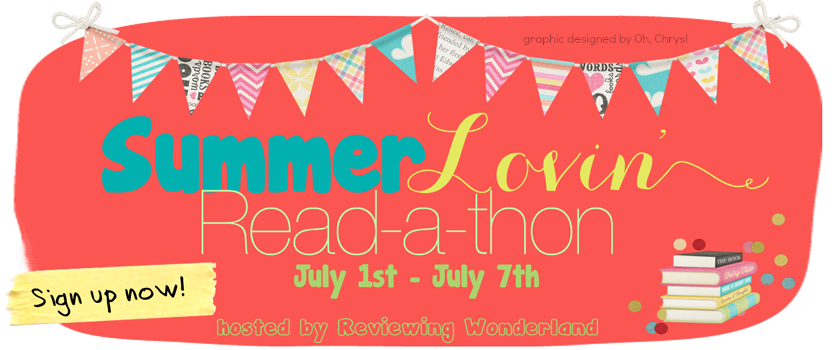 As if that weren't enough – the week will end with a 24-hr marathon readathon! Twitter parties, mini-challenges, games, prizes given EVERY HOUR, and more chances to get points toward the Grand Prize Packs.